Dear friends: I get many FRIEND requests on FACEBOOK and on my personal website AND my US Nuclear Energy Foundation website. https://www.usnuclearenergy.org/ I do not understand Facebook very well and do the best I can to process these requests. I am not looking to ADD lots of friends for the sake of ADDING lots of friends. I am mostly interested in my educational mission with the US Nuclear Energy Foundation, and make available personal dialogue about my current activities. Instead of Facebook, I do much better communitating via my email addresses. Thank you for your interest I would be happy to engage and respond to your questions. Gary

My first business project was launching the
first computerized book typesetting company in the State of Maine.
Most people don't understand that our American Free Enterprise system is the tool which offers ANY American to establish and develop his OWN future!
----------------------------------------------------------------
My Tiny House project:
We have a very cool 12x14' building on our property fully converted to a Tiny House with most facilities, full bath, kitchenette, loft and pull-out couch sleeping. Below is a PDF page describing its functional memos:
GJD-Somewhat of a personal online biography.
This website is basically an overview of the interests, activities, entrepreneural and historical projects throughout my activities. The ABOUT page reviews some of my interests and a chronological record of progression. While struggling to maintain a private life, many of my efforts were focused on projects that helped or improved public service, starting with the Lewiston, Maine Jaycees I worked with a lot of the local business people setting up the multi chapter Jaycee March of Dimes program. Anyway, to much to document, but, I hope you get a chuckle out of this material.


| Per the memo below in October, 2019 I worked another faith based concert, King & Country from Austrailia, now home in Nashville, TN. They provide an excellent music concert, but, more importantly, they spend time explaining the important mission of engaging the audiance to participate in support of those in under priviliged parts of the world through faith based programs. | Luke & Joel Smallbone, GJD-For King & Country |
| --- | --- |
| Several years ago in response to a Toby Mac concert I worked as a production runner in Reno, Ellen and I joined the sponsorship of this young man in Kenya, Africa. He hand writes to Ellen about his activities via a communication program with Food For The Hungry . . . "when I grow up I would like to be a doctor to help our family and community". Ellen and I see this as "a help up", not and handout. | Toby Mac, GJD |
| --- | --- |
Lenny Breau Remembered

Lenny Breau was the most innovative guitarist since Wes Montgomery," is how jazz artist Phil Upchurch describes the legendary fingerstylist. Lenny's friend and mentor Chet Atkins profiled him as "the greatest guitar player in the world today." And tributes by Joe Pass, Tal Farlow, and Johnny Smith have been equally strong. Regardless of style, few musicians have been universally held in such high esteem by their peers.

Best known for his stunning, crystalline octave harmonic arpeggios, Lenny Breau possessed one of the most comprehensive musical vocabularies in the history of the instrument. Although he will no doubt be most remembered for his talents as a solo artist, he was an expert ensemble player who felt equally comfortable with bebop, fusion, rock, and funk. In a solo improvisational context, he could transform a familiar jazz standard into an extended tonal painting, complete with changes in meter and mood, rich harmonies, and introspective sections offset by formidable technical displays. A student of jazz, classical, and country styles, as well as more exotic forms such as flamenco and East Indian music, he had a vast array of sounds and textures at his disposal.

One of the cornerstones of the Breau style was his uncanny ability to play chords with his right-hand thumb and first two fingers, while superimposing single-note lines with the third finger and pinky. Early. explorations of Chet Atkins' right-hand approach led him to master the coordination of two distinct parts and develop the skill to emphasize a voice at will. He occasionally added a bass line to this concept, resulting in a mind-boggling three-voice tapestry that made an indelible impression on all who heard it.

The son of country music performers Hal "Lone Pine" Breau and Betty Cody, Lenny was born in Auburn, Maine, on August 5, 1941. According to his uncle Gene, he was "clapping hands in time onstage to his parents' band as early as three." By the time he was eight, the inevitable influence of country music had taken hold, and Lenny began playing guitar. Four years later, the lad was performing with his folks on country circuits, occasionally billed as "Lone Pine, Jr. "In an unpublished interview from 1981, he recalled: "My folks were country music performers. They made records and even did a few tours with the Grand Ole Opry.


Lenny Breau CD Cover
I have been digging into some historic projects this year, 2019. I sent my 1963 classic Ludwig Pink Champaign bass drum back East for rebuilding. I contacted the Ludwig Drum Company directly, and they recommended the Jack Lawton Drum Company http://www.lawtondrum.com/.

I could tell talking with this guy he was a craftsman. I have to laugh, in 1963 I bought the kit in Lewiston, Maine, at Carrol Poulin's Music Store for $380.00. The rebuild for the bass drum was $600.00 All worth it! It is now a collector kit!


1963-Ludwig-Kit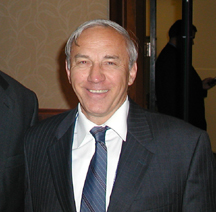 It's me, still alive and kicking!