GJD-Somewhat of a personal online biography.
This website is basically an overview of the interests, activities, entrepreneural and historical projects throughout my activities. The ABOUT page reviews some of my interests and a chronological record of progression. While struggling to maintain a private life, many of my efforts were focused on projects that helped or improved public service, starting with the Lewiston, Maine Jaycees I worked with a lot of the local business people setting up the multi chapter Jaycee March of Dimes program. Anyway, to much to document, but, I hope you get a chuckle out of this material.


| Per the memo below in October, 2019 I worked another faith based concert, King & Country from Austrailia, now home in Nashville, TN. They provide an excellent music concert, but, more importantly, they spend time explaining the important mission of engaging the audiance to participate in support of those in under priviliged parts of the world through faith based programs. | Luke & Joel Smallbone, GJD-For King & Country |
| --- | --- |
| Several years ago in response to a Toby Mac concert I worked as a production runner in Reno, Ellen and I joined the sponsorship of this young man in Kenya, Africa. He hand writes to Ellen about his activities via a communication program with Food For The Hungry . . . "when I grow up I would like to be a doctor to help our family and community". Ellen and I see this as "a help up", not and handout. | Toby Mac, GJD |
| --- | --- |
I have been digging into some historic projects this year, 2019. I sent my 1963 classic Ludwig Pink Champaign bass drum back East for rebuilding. I contacted the Ludwig Drum Company directly, and they recommended the Jack Lawton Drum Company http://www.lawtondrum.com/.

I could tell talking with this guy he was a craftsman. I have to laugh, in 1963 I bought the kit in Lewiston, Maine, at Carrol Poulin's Music Store for $380.00. The rebuild for the bass drum was $600.00 All worth it! It is now a collector kit!


1963-Ludwig-Kit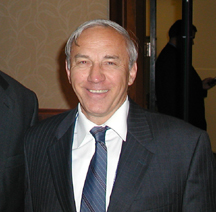 It's me, still alive and kicking!